Från 1/10 är vi en kontantfri restaurang.
Vår Bistromeny

LES ENTRÉES - Förrätter
Escargots de Bourgogne

Gratinerade sniglar med ört/vitlöksmör.
Gratinated snails whit a herb/garlicbutter.
Soupe a l 'oignon gratinée

Den äkta franska löksoppan, recept från de gamla hallarna i Paris.
Gratinated onion soup.
Pain a l 'ail avec dip

Vitlöksbröd med dip.
Garlic bread with dip.
Plateau de charcuterie et fromages.

Charkuteri och ostplatta Liten/Stor
Cold Cuts and cheeseplatter Small/Large
Chou gratiné du chef

Rostad spetskål med grönsaksbuljong och rostade hasselnötter.
Gratineted point cabbage with vegetable broth and rosted hazelnuts.
PLATS DE RESISTANCE - Varmrätter

Le coq au vin maison 229,-
Benfri ungtuppsgryta med champinjoner,
rökt sidfläsk och rödvin serveras med potatismos smaksatt med örter.
Boneless roosterstew with mushrooms, smoked
porkbellie, red wine served with mashed potatoes with a taste of herbs.
Rognons de veau sauce a la moutarde. 199,-

Konjaksflamberad kalvnjure med fransk
senapssås.
Brandy flamed kidney of veal served
with mustard sauce.
Soup de poissons Provencale 179,-
Provencalsk fisksoppa med rouille och
blåmusslor.
Fishsoup provencale with rouille and mussels.
.
Steak minute avec sauce bearnaise et
pommes frites 289,-
Grillad ryggbiff med bearnaisesås,
pommes frites serveras med en grönsallad.
Grilled sirloinsteak with sauce
bearnaise and french fries served with a greensallad.
Moules Frites 189,-/229,-
Vinkokta blåmusslor smaksatta med
persilja och vitlök serveras med pommes frites och husets majonnäs.
Mussels steamed in white wine, garlic
and parsely served with french fries.
Pâtes Vegetaliene 189,-
Vegansk pasta med blandad svamp och
bönor.
Vegan pasta with mixed mushrooms and
beans.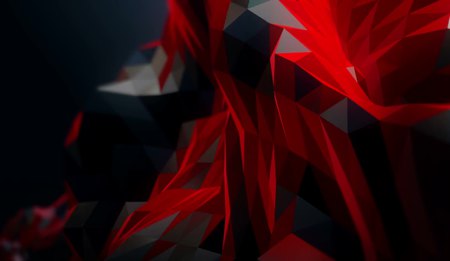 MENU POUR ENFANTS - Barnmeny / Kids menu
Hamburger 90g avec pommes frites

Hamburgare 90g med pommes.
Tillbehören kommer på sidan så man kan bygga sin egen burgare efter tycke och smak.
Hamburger with french fries.
Saucisse grillée avec pommes frites ou de la purée

Grillkorv med pommes eller mos.
Hotdogs with french fries or mashed potatoes.
Choisir un plat du menu ordinaire pour enfants

Valfri varmrätt som barnmeny
Optional main course
Parfait a la cannelle avec un chutney
aux pommes. 89,-
Parfait med smak av kanel serveras
med äpplechutney.
Parfait with flavour of cinnamon
served with an applechutney.
Crème Brûlée au Rosmarin. 79,-
Crème Brûlee med smak av rosmarin.
Crème Brûlée with a taste of
rosemary.
Tarte Tatin avec une crème au
Calvados. 79,-
Fransk äpplekaka med calvadosgrädde.
(Systrarna Tatin misslyckades med
denna dessert som gjorde succé i hela världen).
Appletart served with a cream taste
of calvados.
Le café gourmand de La Couronne. 129,-
Tre små desserter av kockens val
serveras med kaffe.
Coffee of your choice served with
three small desserts,chef´s choice.
Les Fromages 69,-/60g
Ostar (Fråga personalen vilka ostar
som finns)
Cheese (Ask staff which cheeses are
available)
Petit four maison. 39,-
Husets tryffel/Truffle
Bienvenus
Les Patrons